"Cryotherapy and thermal shock aren't just trends; they're the future of skin rejuvenation and weight loss." - Renew
Rejuvenate Your Skin and Lose Weight with the Best Spa Experience in Fresno: Cryo Therapy and Thermal Shock Facial
Dive into a New You
Tired of conventional methods for weight loss and skin rejuvenation that just don't cut it? We've got good news! Dive into the world of thermal shock and cryotherapy, offering Science-Backed, non-invasive treatments to help you lose weight, reduce cellulite, and experience the best spa treatment in Fresno.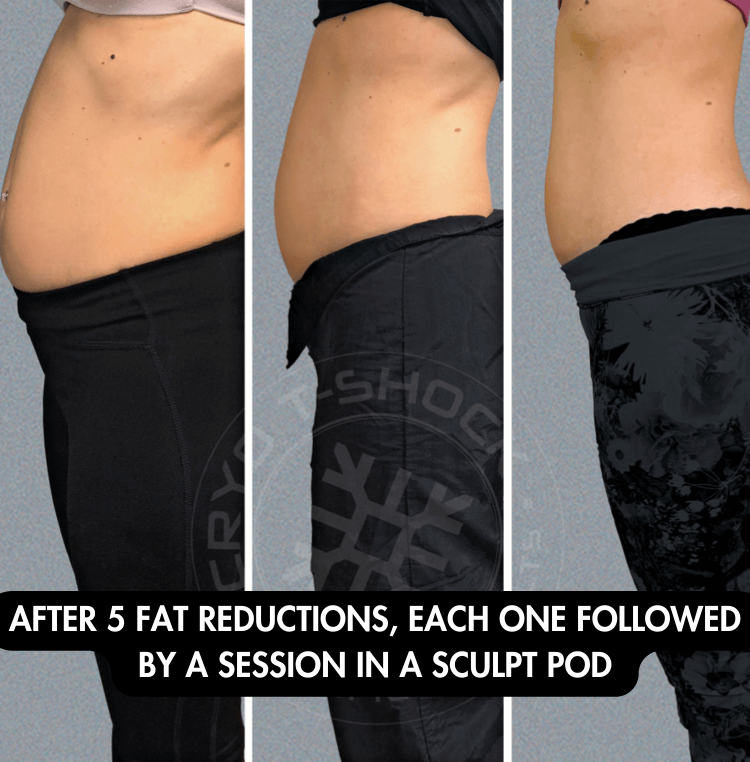 What's This Thermal Shock All About?
Thermal shock, also known as contrast therapy, is a revolutionary treatment that targets fat cells, leading to significant weight loss. By applying alternating hot and cold cycles, we not only kill fat cells but increase blood flow, stimulate collagen production, and enhance overall skin elasticity.
Did you know? In a recent study, 69 out of 92 women experienced a complete reduction in cellulite after just eight sessions of thermal shock treatment.
Exceptional Benefits of Thermal Shock:
• Immediate and Effective Results: It goes beyond cryoliposis, eliminating fat cells for immediate and visible results.
• Reduction in Fat and Cellulite: Using extreme cold to break down fat cells without harm.
• Youthful Appearance: Rejuvenate skin by stimulating collagen, reducing puffiness, and giving the impression of reduced pore size.
Ready to feel the difference in Fresno? Our state-of-the-art spa, equipped with the latest Cryo T-Shock system by Milan-based Pagani, awaits you!
Cryotherapy - A Whole-Body Health Approach
Cryotherapy weight loss is a well-known method. It involves exposing the body to cold temperatures for five to thirty minutes, resulting in improved skin tone, reduced inflammation, and fat cell reduction.
Top 5 Reasons to Choose Cryo Therapy:
Fat Loss: Overcome resistance to diet and exercise.
Reduction in Cellulite Appearance: Thermal shock smoothes the skin.
Youthful Facial Appearance: Get rid of facial lines and wrinkles.
Toned and Tightened Skin: Enhance your skin's elasticity.
Pain Relief and Injury Recovery: Reduce pain and improve movement.
Ready for Transformation? Visit the Best Spa in Fresno!
Now is the time to take action. Lose weight, reverse aging signs, and enjoy the best cryo facial in Fresno. Our professional estheticians and therapists, equipped with cutting-edge technology, will provide personalized treatment plans tailored to your needs. Book your appointment today and embrace the transformation that awaits you!
Watch the Cryo Therapy and Thermal Shock Facial Procedure in Action: Video courtesy of Cryo PDX and KGW News, showcasing the same cutting-edge treatment we proudly offer at
Renew Wellness Spa
Please note: While this video features another spa, it accurately demonstrates the innovative cryo therapy and thermal shock facial procedure that we provide at our facility in Fresno. We are dedicated to offering the same level of excellence in our treatments.
---
References:
https://www.ncbi.nlm.nih.gov/pmc/articles/PMC5954866/
https://www.researchgate.net/publication/236086574_Mental_state_and_quality_of_life_after_10_session_whole-body_cryotherapy
https://www.semanticscholar.org/paper/Complex-Effects-of-Hot-and-Cold-Procedures-on-Skin-Panovska-Dimitrova/e25c7f0c82046468e00beac3b1e08e3103e04135